Happy holidays!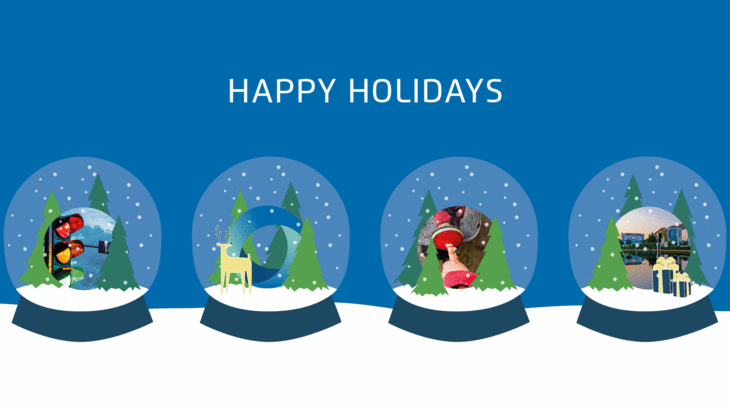 Snow globes are an enduring source of fascination. At the flick of a wrist, the miniature worlds they contain spring to life, encouraging a moment of contemplation. In this spirit, we at Agora Verkehrswende would like to wish you a holiday season that is relaxing, serene, and imbued with a touch of magic.
Of course, it will take much more than the flick of a wrist to achieve climate neutrality in the transport sector. For this reason, we are deeply thankful for your support and cooperation. We wish you a healthy, happy, and hopefully more peaceful new year.
PS: The scenes in the snow globes are from the covers of our German-language reports Steuersignale zur Transformation der Pkw-Flotte, Mut zur lebenswerten Stadt, and Vom rasenden Stillstand zum versprochenen Fortschritt? All of our publications and event recordings are available here.